What Are The Considering Qualities Of 36 Inch Round FRP Manhole Cover?
Posted by Admin on November, 15, 2021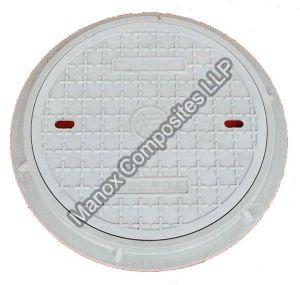 FRP is the most used material for making manhole covers. But before FRP came into existence, manhole covers were normally manufactured from concrete, steel fibre bolstered concrete, cast iron, malleable iron or PVC materials. These materials had their faults like low load-carrying capability. FRP is known to be the best substitute material for making manhole covers in any city as it has a more extended life extent and can endure heavy loads. An upsurge in traffic and metals price has entirely replaced conventional covers with FRP manhole covers. Available in different sizes, 36 Inch Round FRP Manhole Cover is the most preferred one.

Advantages :
Reasons for choosing 36 inch round FRP Manhole Covers over other ordinary covers are:
• 100% waterproof,
• corrosion-free body with zero scalp value
• Light in weight & easy to handle
• Available in different granite finishes
• Can withstand heavy loads of traffic

Applications :
36 inch round FRP Manhole Covers manufacturers make their product perfect to be fit in wide applications:
• Inspection chambers for sewerage
• Telecom Cabling
• Underground Electrical Cabling
• Water, Gas and Petroleum Installations
• Beautification of Gardens and Landscapes

Features supplied by 36 Inch Round FRP Manhole Cover Supplier
• Waterproof and weatherproof
• Non-corrosive
• Zero scrap value
• High strength to weight ratio
• Lightweight hence ease of handling
• Multiple choices of decorative surface designs and granite finishes
• Temperature resistance from -40°C to 80°C
• The life span of 30+ years
• Non-conducting material
• Easy installation
• Non-brittle
• Rich colours

Additional qualities of 36 Inch Round FRP Manhole Covers
Covers offered by 36 Inch Round FRP Manhole Cover Exporters are theft-proof as they don't contain any metallic or plastic material. The top layer of our cover is specially fabricated to resist high abrasion. All covers can be provided with key locking arrangements if required. All products are manufactured using UV stabilized pigments to provide resistance from the effects of sunlight. The permanent set is zero in all sizes & load bearing. These covers do not have any holes for providing lifting handles, hence it prevents the passage of foul smell, water and dust particles. For lifting, a purpose combination of Rod and ring is provided.

Things to be considered before buying the 36 Inch Round FRP Manhole Cover
• Size
• Loading capacity
• Strength
• Weight
• Design
• Pattern

Why prefer FRP manhole covers?
Fibre-reinforced plastic (FRP) is a composite material made up of polymer-supported fibres for added strength. It is commonly used in industries such as aerospace, construction and marine to build structures that require added protection to force to stop deformation. Fibre-reinforced plastic is beneficial in terms of corrosion protection because it helps limit corrosion due to force application and deformation, such as pressure corrosion cracking.

Qualities of ideal 36 inch round FRP manhole cover supplier:
36 Inch Round FRP Manhole Cover Exporters Must supply within the specified delivery timeframe.
They just committed to supplying the highest-quality FRP and precast concrete products.
The product supplied must fulfil the requirements of the clients.
They must have a transparent pricing policy
This entry was posted on November, 15, 2021 at 11 : 50 am and is filed under FRP Manhole Covers. You can follow any responses to this entry through the RSS 2.0 feed. You can leave a response from your own site.